Ag students and sponsors come together at AWC!
Congratulations to 38 students who were sponsored to attend AWC EAST 2019. Thank you to the sponsors who made this possible.
View our list of students and sponsors here.

Two things make the AWC Student program successful:
Students who are excited about starting their career path with a blast of inspiration, some great direction, and a network of leaders at their fingertips.
Industry leaders who will join us in sponsoring and supporting these students and future leaders, giving them the opportunity to attend AWC and reap the benefits.
AWC matches students from agricultural degree and diploma programs across Canada with companies looking to invest in future leaders!
Would you like to sponsor a student to attend AWC?
Leading associations and agribusiness can take pride in supporting these young women and making this opportunity possible. That is what AWC has in store for you.
Call us at 403-686-8407 or email events@irismeck.com.
"I come from a small community named Meaford, On and grew up in Rocklyn just outside of Meaford. I do not come from a farm but did grow up in an agricultural setting. I attended St. Mary's High School in Owen Sound for the French immersion program. After High school I came the University of Guelph, Ridgetown Campus to study agriculture with future aspirations to attend the University of Guelph to complete my schooling also in agriculture. Previously I have worked at Dairy Queen (2015-2018), Valu-mart (2016-2019 Grocery Store), Two Tim Hortons (2018), Vail's Orchards (2016) and Hensall Co-op this past summer. I have worked at many different places many of them at the same time and have learned various aspects of the food industry from planting to serving to customers.
I am interested in attending the conference to learn from other powerful women about various aspects of the industry. Since I do not come from a farm I like to attend many different agriculture events to learn from many different people about their views and thoughts on various agricultural practices and compare them to my non-farming background views and thoughts. The conference would help benefit my career as I would be able to make connections with various people in the sectors that I wish to work in and learn some tips and thoughts on my industry goals and perspectives. Making connections can also be very beneficial in the future as a great support system or to create long-time friendship."
-Mikaela Adams, University of Guelph, Ridgetown Campus
"I am currently in my fourth year of a Bachelor of Science in Agriculture degree, majoring in Agronomy and minoring in Rangeland Resources. Through my education, I've gotten to learn about many different areas of agriculture including plant science, soil science, livestock, economics, crop development, weed management, ecology, biology, chemistry, professional communication, and much more. The University of Saskatchewan is an incredible place to learn about agriculture and I'm very glad I'm taking my post secondary education here. To begin my previous work experience, I worked in an ecology laboratory at the University of Saskatchewan part time while I attended school last year. There I processed rangeland research samples and analyzed the data. It opened my eyes to the behind-the-scenes of university research projects and how attention to detail is very important. I also gained knowledge in current rangeland research topics. Another experience I had was one summer working for Nuseed, a division of Nufarm, in Horsham, Victoria, Australia. There I gained extensive experience in canola research. I was able to work in the lab, the greenhouse, and the field, all of which taught me a lot about the processes and management involved in plant breeding. I also learned about agriculture in another part of the world, something I think is extremely valuable. Finally, I spent two summers as a Seasonal Agronomist with Paterson Grain in Gleichen, Alberta. There I gained a lot of skills in agronomic work, including field scouting for weeds, insects, and diseases, soil sampling, selling chemical and fertilizer, and communicating with farmers.
I would like to attend the Advancing Women in Agriculture Conference because I think it is relevant to my life and future career. As a woman in the agriculture industry, it would be valuable to connect with and be inspired by other women in the industry. I attended the conference last year and it was so beneficial and satisfying to interact with agricultural women, network for future opportunities, and learn more about current agriculture topics. I would love to continue networking with these women and learning from them, as many of them have more experience than I do. I also would like to hear the speakers and presenters, as they will teach me something that I can take back and apply to my life and career. I think the program will help me gain confidence in myself as not only a woman in agriculture, but also a soon-to-be graduate looking to start my career. I hope that this year's program can help me make meaningful connections while teaching me more about this industry that I love so much."
-Erin Anderson, University of Saskatchewan
"This past spring, I graduated with a Bachelor of Science in Agriculture from the University of Guelph and I am now completing my Master of Science through the UofG, Ridgetown campus. Unlike many of my peers, I did not grow up on a farm. My parents grew up on in Simcoe, ON and after completing their post-secondary education they moved to Mississauga, where I was raised. Having said that, my dad grew up on a farm and my extended family resides within a farming community; this has always kept my curiosities and interest in agriculture high. The summer before grade 11, my parents decided to move back to Simcoe. Living in Simcoe provided me with an easier opportunity to become involved with agriculture. The summer before university, I worked on a cow-calf operation and I quickly realized that agriculture is a strong passion of mine. In the fall of 2015, I began studying agricultural science at UofG. Over the past 4 years, I have gained experience as a crop science research assistant for a professor at the university, spent a summer in Alberta while employed by Pioneer and worked on a dairy farm. Lastly, this past summer I worked for Bayer as a Dekalb agronomy assistant.
To expand on my current knowledge regarding crop science, I am now working towards an M.Sc. through the School of Environmental Sciences. Sustainable farming has been an interest of mine; which, has led me to continue my studies and begin research focusing on the benefits of various cover crops and the coinciding effects on soil health and production efficiency. Through my future career, I hope to make meaningful contributions in the field of food systems and maximizing land potential in both an economical and sustainable approach, while meeting producer goals. Whether my career aspirations will be met through continued research, working directly with farmers, or somewhere in between, is still unknown. Regardless, I hope to do my part to continuously improve the world of agriculture and food.
As a student, I think it is with great timing to take part in a conference that will be discussing relevant and interesting topics regarding not only agriculture, but guidance with career planning, health and wellbeing, financial management, networking, etc. I look forward to gaining more knowledge and new perspectives, while listening to other participants' stories. It is amazing how this conference brings together several women with the same passions: agriculture and food."
-Jessica Awrey, University of Guelph
"I am from a small beef and sheep operation near Guelph, Ontario and I am a passionate young farmHER. I have been showing various livestock through 4-H, volunteering at local fairs with my Junior Farmers, and acting as the President of the class of 2022 at the Ontario Agriculture College. I have worked in goat milk product processing in Arthur, Ontario and with seasonal lambing in the United Kingdom. I currently work as a milker and herd health worker at the Elora Dairy Research and Innovation Centre. My passion for livestock medicine has driven me to study animal science at the University of Guelph where I am just entering my second year of study. My ultimate goal is to apply to the Ontario Veterinary College and pursue a career in small ruminant medicine and international agricultural development.
Holding a significant leadership position at the OAC as president of our class as well as remaining active in the agricultural community, I am very aware of the challenges and unique roles women face in the field. It would truly be a privilege to hear from strong female leaders in agriculture as well as gain new skills and strategies to take back and share among my peers."
-Riley Bauman, University of Guelph
"I grew up on a grain farm and a beef farm. We sold our beef in 2010 and my interest grew in grain. I enjoyed learning and contributing to the farm. This encouraged me to enroll at the University of Manitoba in the Agriculture Diploma program. Last summer, I worked for a phD student at the University of Manitoba and helped her conduct her research on wheat. This was very interesting and taught me a lot. This summer, I am working at Bayer Crop Science as a summer research associate where I am also learning a lot, especially about weeds and diseases. These summer jobs are helping my educate by allowing me to apply what I have learned.
I am interested in attending the Advancing Women Conference because I would really enjoy hearing other women's perspectives on agriculture and hearing their success stories. This would really motivate me in my future and I will take the advice home and carry it throughout my journey. I also think that it will help guide me in my career with a new perspective on being a women in an industry that can sometimes be seen as male driven."
-Corinne Bernard, University of Manitoba
"I am from a grain and dairy farm in the southern Interlake region in Manitoba. My work ethic, sense of community, and passion for agriculture can all be attributed to my rural farm background. I'm currently a grad student at the University of Manitoba pursuing a Master of Animal Science. Previously, I completed a Diploma and an Undergraduate Degree in Animal Systems, both in the faculty of Agriculture at the University of Manitoba. I have held many positions in the agriculture industry from being a farm labourer to a student researcher. Some of my notable work experiences include working on a dairy farm in Denmark as part of a work exchange program, assisting grad students and professors in the Department of Animal Science with research trials, and working for agronomy companies with plot research.
Attending the Advancing Women Conference would be an excellent opportunity to connect and engage with industry leaders from all ag sectors. The sharing of ideas and knowledge will, in turn, provide me with a more in-depth understanding of the industry, and the experience will enhance my communication and networking skills, further benefiting my future career objectives."
-Emily Boonstra, University of Manitoba
"I was raised in the town of Stonewall, which is about 20 minutes north of Winnipeg. Even though I was surrounded by agriculture growing up, my interest in Agriculture came from working a florist in town while I was in high school. I was very interested about how breeding companies could create such beautiful colours and varieties of ornamental flowers; this inspired me to apply for the Plant Biotechnology program at the University of Manitoba. As I started taking classes, I realized that I had more of a passion for crop and soil sciences, so I switched gears and moved into the Agronomy program. I have gained a lot of valuable experience from working in agriculture-related summer jobs. I spent one summer working as a research associate at OMEX Agriculture Inc., and then moved to working at Bayer Crop Science, where I have been for two summers now. During the past school year, I also worked as an "Agriculture Ambassador," which involved presenting to high school students across the province about the programs in our faculty. I am interested in attending the Advancing Women Conference because so many of the workshops and seminars provide insight into being a leader in this industry. This is extremely helpful for me, as I am currently the Senior Stick (President) for the Faculty of Agricultural and Food Sciences Students' Organization. I attended the conference held in Calgary this past March, and learned so much about what kind of leader I am, and how to use that to my advantage. I think this conference will also benefit my career objectives by allowing me to make connections with women from Manitoba, who I would likely encounter at professional events, as well as women from across Canada, all with different experiences and stories about their lives in Agriculture."
-Emily Bouvier, University of Manitoba
"I have always been the type of person who isn't satisfied being at a stand-still. Even in high school; Student Body President for two years, Best Buddies mentorship program for the developmentally delayed, DECA business case competition for four years, and just about every club and council I could get my hands on. I've always been excited by opportunities to learn, grow, and contribute to the community around me in any way I could. I was CEO of Operations for a Beyond Borders (experiential learning program for business students) fundraising gala, "Limitless", where we raised $35,000 for Mount Sinai Hospital's Fetal Care Unit, and an Executive on the planning committee for "ten4ten", a fundraising campaign that raised over $300,000 for the Brain Tumour Foundation of Canada. For the last five years, I've been a Social Media and Public Relations coordinator for Guelph's local Hillside Festival, a cornerstone event in our community. I feel exceptionally rewarded to have been a part of these experiences. Of course, I've done my share of part-time jobs over the years to allow me to pay for tuition, rent, and my other costs – restaurant (Little Caesars) and retail (Best Buy) jobs have always been a responsibility I've kept through it all. Throughout my time at University of Guelph, I've been very lucky to contribute to a variety of clubs, projects, and departments. I participated in the DECA U provincial case competition in Toronto, and held the position of Marketing Coordinator for Textbooks for Change, an on-campus B Corp that puts old textbooks to use. This past school year, I worked as a Research Communications Writer for the University of Guelph Office of Research. This exposed me to an abundance of agricultural, scientific, and economic research, and the art of knowledge translation – being able to read and understand complicated research concepts and be able to translate that research to the general public. Currently, I'm serving an eight-month co-op term at the University of Guelph's Experiential Learning Hub (formerly Co-op and Careers Services) as their Marketing and Events Assistant. In this position I create all the digital and print media content, serve on our department's United Way committee, manage all social media platforms, create and implement social media policies, and represent the University at events such as recruitment events, resource fairs, and job/career fairs, among many other responsibilities. I've become very passionate about the work I do in this department. In fact, I increased the Experiential Learning Hub's follower count by almost 50% in less than four months. I believe that the opportunities for great, impactful work are endless when you're enthusiastic and passionate about the work you do.
For as long as I can remember, I have been academically driven, ambitious, hungry for knowledge, and eager to seek leadership opportunities. As a woman this can be seen as abrasive and even threatening to those who have issues equation women and success. I have a vision for my future that involves public policy and food system transformations. The reality is that there is plenty of food and agricultural land – more than enough to go around, but there are political processes that disallow everyone everywhere to access it. It's a complicated matter but that doesn't mean that we should avoid it. With the climate crisis, the nutrition crisis, and all the crises that seem to be coming at us from every angle, it can be tempting for those in power to say, "Nothing can be done". The food system is a complicated series of interlocking functions – socio-economic factors, pathology and health, environmental, economic, and agricultural factors – and agents like governments and corporations. As a third year student with three more academic years and twelve more months of co-op, I know there is still so much to learn. I would be ecstatic to continue to explore sustainability in food and agricultural policy, the roles of political stake-holders, and the decarbonization of the agriculture industry. I hope that by attending this conference, my eyes will be opened to all the different possibilities in the food and agricultural industries, and the different experiences of the successful women in those industries. I hope that it adds flame to a passion that I already possess for making tangible change in a world of environmental and economic crises. I would love to speak to everyone I can who can teach me and challenge me as I follow that passion. I feel that every single day is a new opportunity to grow and develop – the bigger the challenge, the bigger the opportunity to grow. I can only dream that one day I may be someone standing on the stage at an Advancing Women conference."
-Alicia Bowland, University of Guelph
"I graduated from the University of Guelph in 2018 with a degree in bio-resource management focusing on equine management. This September I will start my masters degree at the University of Guelph in animal nutrition. I grew up in the suburbs of Ottawa Ontario where I started taking horseback riding lessons at the age of 10. I became passionate about horses and eventually sought a way to transform my passion into a career. My search led me to the University of Guelph and the BBRM program. My love of animal nutrition developed while taking the performance horse nutrition course near the end of my degree program. This course inspired me to pursue a masters degree in animal nutrition with the hopes of one day making meaningful contributions to the industry. In the summer of 2018 I undertook an internship with the equine feed and supplement company: Madbarn. I travelled to equine facilities all around Guelph collecting data that would be used to improve Madbarn's online feed formulation tool. This project gave me valuable experience working with Madbarn's clients and with manipulating equine diets to meet each horse's unique needs. I am looking forward to the opportunities for learning and personal growth that pursuing a masters degree will offer me.
I want to attend this conference so that I may learn from and be inspired by professionals in the agricultural industry. I hope to gain leadership skills and a confidence boost that I am headed in the right direction to achieve my career goals. Also as I am interested in working in this industry, I would love the chance to network and form connections that could lead to possible career opportunities in the future."
-Lindy Bruggink, University of Guelph
"I was born and raised in Winnipeg, Manitoba. I graduated from Linden Christian School (a relatively small private school) in 2012 and my first year of studies was carried out at Canadian Mennonite University where I took general courses and was awarded a basketball scholarship. In my second year I went to the University of Manitoba for the first semester and then went to a small bible school in Alicante, Spain during the second semester. After coming back for my third year, I was still at a loss of what I wanted to do with my life and entered myself into the faculty of Arts at the U of M. One of my close friends was in agriculture at the time and suggested I tried out one of the introductory agriculture classes offered at the University of Manitoba; I did and I ended up loving it! I have since switched my major a few times but have found my passion in Agroecology. My first agriculture job was with the weed science professor, Rob Fulden, at the U of M who I worked for from the summer of 2016 until April of 2017. Since then, I have been doing summer jobs with Monsanto, which has now become Bayer. I am also a student ambassador for the Faculty of Agriculture and Food Sciences at the U of M during the school year.
I am interested in attending this conference because I would like to expand my network and learn more about the amazing industry that I will soon be a full-time member of. Being around so many like minded students and industry leaders would push me to be my best when I come home and enter the work-force. I would also like to make meaningful relationships with other women in an industry that has been historically male-dominated and be a part of the movement of women supporting women! I am so incredibly passionate about agriculture and I would love the opportunity to be able to better myself and my career through this conference; I would be honoured to get the opportunity to meet inspiring women who are leading the way for the younger generations of women."
-Samantha Curtis, University of Manitoba
"I completed my B.Sc. in Environmental Science at the University of Guelph in 2016 and am now working towards completing my M.Sc., also in Environmental Sciences at UoG. During my undergraduate degree, I was fortunate enough to complete four co-op work terms, which ended up sparking my current passion for agricultural research. My work terms included four months working for Agriculture and Agri-Food Canada and two semesters working in academic research: first as a crop scout and next as a research assistant at the Muck Crops Research Station at the Holland Marsh. These work experiences exposed me to the kind of work that agricultural researchers do and the importance of their findings and recommendations for growers around the world. Now I am working towards the completion of my graduate degree where I am trying to find sustainable solutions to local growers pest problems. My graduate degree has also served to greatly improve my research, presentation, and writing skills as I look to begin my research in agri-environmental research.
Taking part in the Advancing Women in Agriculture Conference would not only allow me the opportunity to make valuable connections with a community of ambitious agricultural leaders, but participate in discussions surrounding the agricultural industry and learn more about the choices that have led to the career paths of women I admire. I would be grateful for the opportunity to hear from inspiring women who are making a difference in the lives of virtually every Canadian, and attending this conference would only benefit my career."
-Alexandra Dacey, University of Guelph
"My background is mainly in applied plant science, with my interest stemming from gardening with my Mom at a young age. Involvement in maintaining my grandparents farm and vegetable garden also started my interest in agriculture. I am currently entering my final year as a Plant Science major at the University of Guelph, with a minor in Agriculture. Many of the courses I enjoy are hands on, with a large emphasis of the class being the lab portion. Some of the classes I have found most beneficial to my education are plant pathology, greenhouse production, grain crops and plant anatomy.
For the last two summers, I have worked as a Research Assistant at the University of Guelph Muck Crop Research Station, under the supervision of Kevin Vander Kooi and Mary Ruth MacDonald. My primary tasks have been weeding, laying out plots, transplanting and evaluation of samples. I also assisted with the IPM program where I identified carrot weevil oviposition pits.
During the school year of my third year, I worked part time for Mary Ruth MacDonald on the UofG campus assisting with plant maintenance in the growth room. Further, I worked molecularly with clubroot (Plasmodiophora brassica) on Pak choi performing PMA (Propidium monoazide) treatment, DNA extraction, and qPCR to learn the severity of viable resting spore infection as well as to identify which soil fumigants work best in decreasing disease severity. I am currently starting the same position for my current school year.
As I am just starting to enter an industry that is typically male dominated, I'm interested in attending the conference to learn different ways women have found success in agriculture. Further, I hope to make connections through the program that will help me to both better understand possible career positions."
-Christine Dervaric, University of Guelph
"I grew up on a farm in Southern Alberta in a little hamlet called Gem with my parents and two sisters. Along with other extended family, we manage two feedlots of beef cattle and grow crops for feed and sale. I have worked on the farm for a few summers, helping with processing cattle, irrigating, driving tractor (seeding, fertilizing, harrowing, baling, etc.), swathing, and driving grain truck. For 9 years, I was a member of the Gem 4-H Beef club and held presidency in the club for two years. Every year, I raised a calf, fed it, trained it and won awards by showing it. I graduated high school in 2014 and proceeded to get a biblical studies diploma in BC for two years. In 2016, I began attending the University of Alberta studying a Bachelor of Science in Agriculture, majoring in Sustainable Agricultural Systems. I am currently in my fourth and final year and am enjoying learning what I am passionate about and involving myself with the U of A Agriculture Club. Last fall, I studied abroad at the University of Western Australia in Perth and took some agriculture courses that developed a broader vision of agriculture around the world. The past three summers I have worked for the County of Newell as an agricultural seasonal laborer doing mowing, weedwhipping and spraying jobs around our County.
In March 2018, I was able to attend the AWC conference in Calgary and I met ladies from Eastern universities also interested in Ag and producers/sponsors that were interested in meeting us students. Being able to attend this Advancing Women in Agriculture Conference again will open doors of potential further connections with women who are influential in the industry, have years of experience and provide the opportunities to gain a network of great contacts. This conference offers many workshops and talks from inspirational speakers about how I can become actively involved in where agriculture is going, the steps and roles I can perform for my career to take off and how I can stay physically and mentally healthy. All the information I learn will be helpful in my classes at university, give different perspective, and welcome increased intellectual and engaging conversations with other students in my field when I bring it back home. This is an amazing opportunity to be a part of a moving industry that is looking past gender barriers and I am excited for what's in store."
-Lindsey Doerksen, University of Alberta
"I am from Winnipeg, Manitoba and I am proudly part of the Agroecology program at the University of Manitoba. I recently completed my undergraduate thesis for the program. This year will be my final year in completing my degree. I have worked for multiple agricultural companies for the past seven summers. I worked for ATP nutrition as a research assistant in both the lab and the field for four consecutive summers. I have also worked for Monsanto, for the past three summers as a field research assistant. I have worked with many types of crops throughout these jobs such as: canola, soybeans, corn, wheat and peas. Which has allowed me to work with many different variety traits within these different crops being researched today, specifically with canola, I have worked with approved traits as well as stewarded and regulated traits. I am also really proud to say I have obtained my class three license this past summer.
Eventually I would like to obtain my Certified Crop Advisor license, so that I can become a consultant. I want the opportunity to help producers with their production and move toward an even more sustainable future. I am also hoping to acquire my Professional Agrologist certification. Overall, I would love to be in a position where I can help move things towards a more environmentally concise future.
I would love to meet the numerous women that are in the industry today, and learn and take advice from them about their previous experiences, with both the challenges and successes in being a part of the agricultural world. I think it is super important and empowering for young women like me that are new to the industry to gain knowledge on possible future careers from the women that are in the industry today. This is an amazing opportunity that does not come around enough and I would love to be a part of it."
-Raylene Doncaster, University of Manitoba
"I grew up on a farm in small town Saskatchewan. My immediate family had a grain focus, but other relatives in the area were doing everything else, like dairy, cow-calf, hogs, and some poultry. While I had exposure to many of the different disciplines in agriculture, plants were my favorite and what I had the most experience with. I am going into my fourth year of a Crop Science degree from the College of Agriculture and Bioresources at the University of Saskatchewan. The past two summers, I have worked for BASF Canada in their Research department doing pesticide research just outside Saskatoon. With BASF, I gained experience with all aspects of pesticide research, including seed treatments, herbicides, fungicides, plot maintenance, and overall research  farm management as well.
I think that talking with other women who have similar interests to me, or have had similar experiences to me, as well as similar interests, is very helpful. I am still trying to figure out where I want to end up after I graduate university, and I think talking to other women in the field with more experience than me will be very helpful in guiding me down the right path. I also know that networking is very important in the agriculture industry, and every person I can talk to that can help me with my goals will be helpful. My career goal is to do field research with a focus in either pesticides or plant breeding, or both if possible.
I also find that any environment where I am surrounded by other women with similar interests to me is very empowering, and to hear them talking about their experiences always helps me and inspires me in navigating my own agricultural journey."
-Celine Ferre, University of Saskatchewan
"I'm a first year Diploma in Agronomy student through the University of Saskatchewan. My passion for agriculture began by helping my dad on our small family grain farm by Canora, Saskatchewan. Growing up on the prairies, agriculture has become a part of who I am. In 2017, I graduated from the University of Regina with a Bachelor of Education in Secondary Social Studies Education. I've been taking agriculture classes through the University of Saskatchewan by distance, and teaching full time. I've continued learning by getting a summer job as a crop scout through an independent agronomy company based out of Yorkton, SK called Axiom Ag. Being a crop scout has fueled my passion for agriculture even further by learning how to stage crops, identify diseases, and scout for insects. This fall, I'll be attending the University of Saskatchewan full time to complete my diploma.
When I'm done my diploma, I want to become an agronomist, obtain my CCA and be the first woman to take over our family farm. I want to share my passion for agriculture, teaching, and research by creating resources about field crop production in some form. The Advancing Women in Agriculture Conference is an incredible opportunity jumpstart my goals by connecting with prominent women who are educators, leaders, and students in the industry. It's a chance to be motivated and inspired by present, as well as future, female leaders of Canadian agriculture."
-Amanda Filipchuk, University of Saskatchewan
"I grew up in rural NE Alberta on an acreage just outside of the town of Bonnyville. Although I did not grow up on a farm, my interest in horses and friends who farmed introduced me to the beef industry which I instantly fell in love with. Growing up I spent every possible weekend and evening I had free out at the ranch. This ultimately led to me pursuing an undergrad in Animal Science at the University of Saskatchewan.
Throughout the pursuit of my degree I tried to gain as much experience as I could regarding agriculture as a whole. I had the opportunity to work in crop research, reproductive science, toxicology and cow-calf and grassland research as well as gained some industry experience working at a dairy farm in Osler, SK and a part-time ranch hand in Lake Francis, MB. The experience led to be realizing my passion lied with the beef industry and it's relationship with the environment.
Due to this, Upon completion of my degree I started my masters at the University of Manitoba in the Animal science department. I am looking into the environmental impact of raising beef with and without productivity enhancing technologies. I hope my education will lead into a rewarding career in the industry ideally focused in extension and communications.
I believe I could benefit greatly from attending this conference, interacting with other women and people who share the same passion and admiration for the agriculture industry and getting an inside look on the impact women are having in the industry we all love. I have been lucky enough to have been raised by, worked next to and have worked for incredible women and I hope to continue that trend in the present day and well into the future."
-Sydney Fortier, University of Manitoba
"My name is Allison French and I am currently attending the University of Guelph for a Bachelor of Science in Agriculture. I live on a grain farm in Caledon, ON and have worked there since I could walk, as well as working part time on a dairy farm down the road. Having grown up in the farming community I am super passionate about agriculture. I am in my eighth year of 4-H and am currently travelling across Ontario promoting the 4-H program as one of the 2019 4-H Ontario Ambassadors.
I would love the opportunity to attend the Advancing Women in Agriculture Conference in hopes that it will allow me to gain further knowledge and network with women who have the same interests as me.  Having grown up on a grain farm I am passionate about agriculture and I am always wanting to learn new and innovative ideas that I can then take back to my family farm. After I graduate university I want to come home to help grow and expand our family farm. I am excited to have the opportunity to share my ideas and get some new ones from all the other conference delegates."
-Allison French, University of Guelph
"My name is Julie French and I am a 4th generation member of my family's grain crop operation in Caledon, Ontario. From the young age of 9, I always had an interest in dairy cows. This interest was cultivated as a pre-4-H member in the Bolton Dairy club. My passion for the dairy industry grew with a part-time job at the neighbour's dairy farm, which then transitioned into the full-time job as herd manager. My interest in agriculture and love of working with cows led me to apply to the University of Guelph for their Bachelor of Science in Agriculture program (Animal Science major). I am currently taking additional courses, in my 5th year of the program, to be able to expand my knowledge for my graduate studies that will commence in Winter 2020. I will be studying lameness in dairy cattle for my Masters project, as an extension of the research I conducted working OMAFRA as the Dairy Livestock Assistant this summer. In the future, I hope to finish my Masters degree and attend the Ontario Veterinary College to become a large animal veterinarian.
Going through the Bachelor of Science in Agriculture program at the University of Guelph has taught me a lot about the advancement of agriculture throughout the years. Agriculture is such a dynamic sector, constantly growing and changing forms. One of the most understated parts of the Ag industry is the role that women play in it. In my class year at the Ontario Agricultural College, 69.7% of the class is female. This speaks volumes about the direction of the industry, and the importance of women going forward. I am interested in attending the Advancing Women Conference as a part of my personal development. I also wish to be able to network with other like-minded women who are involved in the industry. I have always enjoyed attending conferences to hear the guest speakers, be able to meet new people and take-away information that I may be able to share with others. As a future professional student, this conference would help me to make new connections within the Ag industry that I may be able to call on throughout my career. I also hope to learn new things, further expanding my knowledge to be able to grow as a person and as an Agricultural student."
-Julie French, University of Guelph
"I am currently in my 4th year at the U of G, pursuing a degree in food and Agricultural business, Major, and a minor in Agriculture. I have always had a passion for agriculture but coming form a non-farming background I decided to come to Canada to learn more about mechanized agriculture. I came to Canada in 2014, completed Grade 12 and decided to further my knowledge about farming and enrolled at the U of G Ridgetown where I took a 2 year ag diploma program. The college experience was so great, exiting but short, that I decided to go to the U of G to continue my education. My career plans are to work in the ag industry after my graduation in 2020 and I am determined to put in all hard work necessary and maximize every opportunity available to gain experience that will equip me for a promising career in the ag sector. In the long term, I aspire to improve the agricultural sector in Nigeria and the whole of Africa with all the knowledge I would have gained from school, work and some of the conferences like AWC in agriculture and the CPMA's conference. I have had the opportunity to work and be part of various research, most notable of them being a project at the U of Guelph Ridgetown in weed control. I am currently a student ambassador at the University of Guelph and will always welcome any ag related gatherings. I recently returned from a practical expedition visiting various farms in Costa Rica as part of the knowledge acquisition plans.
I attended AWC last year and learned a great deal. This year I would love to attend again, so I can network with all the women much better than I did last year."
-Hillary Gbinije, University of Guelph
"I have a Bachelor's in Veterinary Medicine from Federal University of Rio Grande do Sul – Brazil – and a Master's degree in Grain Science from Kansas State University – United States. I'm currently pursuing my PhD at University of Guelph under the supervision of Dr. Anna-Kate Shoveller. During Veterinary School, I became passionate about animal nutrition, and decided to focus my career in this field. At the same school, I helped and conducted research projects related to monogastric nutrition including projects with swine, poultry, dogs, and cats. During my Master's degree at Kansas States, I worked with companion animal nutrition, pet food processing, and milling of grains. I was able to englobe all chains involved in the pet food industry starting from raw material quality moving into processing, and finally nutrient utilization by dogs. I also conducted a project with USDA and sorghum farmers in which we aimed to find a new market chain for sorghum in the pet food industry. I decided to purse my PhD at University of Guelph to focus my studies into basic nutrition – which I will work mostly with redefining sulfur amino acid requirements for cats. I have a broad experience with research involving multiple monogastric species and processing conditions used not only in the pet food industry, but also in the human and feed industry.
During my academic life, I've been fortunate to cross pathways with women who were not only professors, but also great mentors. Each one of them made me grow professionally and personally; thus I want to create connections in Canada who can also support me throughout my career. This is my first PhD year in Canada, and I strongly believe that attending the Advancing Women Conference will allow me to get involved in the industry, and to meet exceptional women who will share their experiences to help me succeed. Furthermore, working as a teaching assistant allowed me to also find a passion for teaching; thus I would like to be a mentor for future generations reattributing all the support I've have over the years. Combined with my broad language skills, I believe that in the future I will be able to help women in agriculture not only in Canada, but also throughout the world."
-Julia Guazzelli Pessali, University of Guelph
"I am the fourth generation on my family's dairy farm, Rosser Holsteins, which is a 600 cow dairy located in Rosser, Manitoba. I have been on the farm my entire life and began helping at a young age, initially feeding the calves. I continue to have an active role on the farm, helping the herd managers and maintenance team keep the farm running smoothly. I am proud to call my dairy farm home, knowing that we are producing high quality milk for consumers.  When I am not on the farm, I am attending the University of Manitoba and currently going into my fourth year at the Asper School of Business. I have a few more years to go to complete my Bachelor of Commerce Honours degree, majoring in Entrepreneurship and Marketing. Over the last few years at university, I have been involved in the Asper community on a variety of student council committees. Last year, my friend and I started the Asper Network of Empowered Women (ANEW), which is a student action group aimed to support and encourage women at the Asper School of Business. My previous work experience not only includes the many years that I have worked on my farm, but also the experiences I have had through the co-op work program at university. I have completed two work terms already and have just begun my last work term this fall. I have worked at Ricki's as a Marketing Assistant and Birchwood Automotive Group on the Human Resources Team. This fall, I am working at the Women's Enterprise Centre of Manitoba.
I am interested in attending the Advancing Women in Agriculture Conference because of my enthusiasm for the farm. I am constantly inspired by my farm and the passionate people that contribute to the success of it. This includes my mom and my aunt, who are female role models in my life. Attending the conference will give me the opportunity to learn more about how hard working women like my mom and aunt are contributing to the agriculture industry. This will benefit my future career path as I will have a broader understanding of what my impact can be in the industry. After I graduate from university, my plan is to work in an agriculture related business and still help out on the family farm. Eventually, I would like to start my own agriculture venture. The conference will offer a great opportunity to make meaningful connections with a variety of women who I can learn from, which will be highly valuable when I start my agriculture business."
-Sarah Holtmann, University of Manitoba
"I am an undergraduate student in my fourth year student and studying in Nutrition and Food Science major and Food Safety and Quality minor. I have worked in HOHO restaurant which in Edmonton of Alberta for 1.5 years. I am also involved in leadership in the HUB Community Association in University of Alberta  for 1 year.
I trust I can be inspired and improve through this conference, and I think I will meet people who contribute to agriculture or environment. I could learn from them and their stories. Also, I could know more career options according to others' experiences."
-Siqi Li, University of Alberta
"I grew up in the extreme southwest corner of Manitoba on a small commercial cattle farm.  I am a very involved member of the community, volunteering at fundraisers, fall suppers and many other events.  In addition to spending a lot of time volunteering and working on the farm schooling was just as important. I received the Governor Generals award in grade 12.  I was a member of the Tilston 4-H Beef Club for 13 years, holding roles such as president, secretary and representing the club at many different events. Since the age of 16 I have been employed by Borderland Agriculture, a regenerative farm with crop acres and bison.  I absolutely love my job and am very passionate about regenerative agriculture.  Each and every day I learn something new and this summer I have been hired as a soil health agronomist  I carry out tasks such as soil sampling, tissue testing, grazing plans and record keeping of copy land an bison.  In addition to those tasks I have also been part of the planning of farm tours, helping with different presentations and speaking occasions.  I am in the my second year of agribusiness diploma program at Assiniboine Community College. Once finishing this year I am unsure of my exact plans but have been looking into some marketing program or doing internship placements at different regenerative farms.  The opportunities are endless and I cant wait to see where the regenerative agriculture path takes me!
I am extremely interested in attending AWC as I am very passionate about being a leader to other women within the ag industry.  I believe that by surrounding myself with strong hard working successful women I will become one as well. I want to have a voice but also be able to inspires others to follow their dreams as well. I am forever thankful for the mentorship both male and female I have received at Borderland Agriculture, they have encouraged me and showed that I am capable of whatever I put my mind to regardless of the road blocks ahead."
-Amber McNish, Assiniboine Community College
"I am an Agribusiness student at the University of Manitoba, currently in my second year of school. After starting a jam business in high school, where I sold at farmers markets and various stores, I was drawn to agriculture. This business supported me through school and funded my love for horses. I met so many amazing people in this industry and it inspired me to choose my degree program. The summer before university I moved onto a small organic goat farm, to learn more about local and sustainable agriculture. That year long apprenticeship experience was amazing, I learned so much and am so grateful.
I look forward to meeting numerous women in the agriculture field, hearing their experiences and words of wisdom. Hearing from various innovative speakers, would truly be inspiring to those just entering the field. Networking with the women in this industry and meeting other women studying agriculture would be an amazing opportunity."
-Sophia Partyka, University of Manitoba
"I am attending the University of Manitoba and am in my second and final year in the diploma in agriculture program.  I have worked in research with small and large scale trails with a variety of crops through Parkland Crop Diversification Foundation and Bayer Crop Science.  I have found a new passion in the industry as a consultant.  I work for 360 AG Consulting in Roblin, Manitoba.  Here I get to help growers in their crop planning from seeding to harvest.  I am interested in attending AWC as I have heard great reviews from friends and coworkers about the conference.  I believe that this conference sends out a positive message about women in ag and their involvement in the industry.  I am interested in hearing the speakers and taking the information given and sharing it with other women in ag.  This event would benefit my career objective as I want to be able to continue working in the industry and want to try to recruit more women to become involved in ag and see all that it has to offer."
-Jordan Randell, University of Manitoba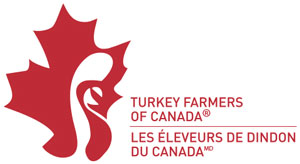 "I am at the University of Guelph, Ridgetown Campus for the two-year diploma in Agriculture. I currently work for the University of Guelph Dairy research facility and on my home dairy farm. I first started at the University of Guelph Sheep Research Station as a co-op student in 2015.  After I was finished my co-op, I was offered a part-time job and have been working there until this summer when I was a summer student and part time employee at a dairy facility.
I am very fortunate to have attended the Advancing Women in Agriculture Conference last October in Niagara Falls. I very much enjoyed the conference and hope to have another chance to participate again. Attending last fall opened up my eye about how much women can impact the agriculture industry. I enjoyed hearing speakers talk about mental health and how to cope with it, yourself, and how to help your spouse or relatives. I want to be able to network with the various people participating the conference. I personally, look up to the women who are leaders in this profession as I am participating in student government at school I see all new women coming to school to learn agriculture and I hope to influence other women to choose this rewarding career path. I expect this conference to benefit my education and career, because it will give me direct insight on what it would be like to work in the agricultural sector, outside of the hands-on experience I already possess. It will drive me to participate in more agriculture events in my hometown to be a leader.  Most importantly, I am ready to gather how I can be a bigger and better leader in the agricultural sector."
-Jantine Roesink, University of Guelph Ridgetown Campus
"Although I was born in Saskatchewan, I grew up in a small town outside Calgary, Alberta, and even though I did not grow up on a farm, I found a passion for agriculture due to my father, Roger Rotariu. After my first year of university, I got a summer job with Bayer CropScience in their SeedGrowth Development Lab as an associate. I worked there for almost two years, working full time May to August in 2017 and 2018, and working part time during my second and third years of university. Through that job I learned a lot about agriculture, responsibility and organizing my time as I was lead on many projects. Some of my duties included doing inventory of the seed lots, producing innoculum, and setting up soil screens and germinations. This previous summer I worked for BASF on a research farm near Vanscoy, Saskatchewan in order to get a different experience. With my lack of farm experience, I figured a job out in the field would help me round out my knowledge of the agriculture industry while also allowing me to learn new things such as the process of seeding and identification of pests. I have been fortunate enough to have worked under and learned so much from highly respected people in the agricultural industry such as my former bosses, Krista Anderson and Tao Wang. I am also very fortunate to work with BASF and the Department of Plant Science at the University of Saskatchewan, as I have planned and am currently executing my thesis project under their guidance. Once I have graduated, my future goals are to expand my agriculture knowledge and networking in order to discover where I fit best in the agriculture industry as I have yet to decide which career I find most interesting.
I am interested in attending the Advancing Woman Conference because I am hoping that through meeting more woman in agriculture and networking, I can discover what different kinds of jobs are available in the industry which will hopefully help me to choose what interests me the most as a career. Through the work and schooling I have done and the people I have met, I have developed a passion for learning as well as a passion for meeting new people, listening to their experiences, and learning about their job position. Networking also allows me to learn about all the amazing things currently going on in not only the agriculture industry but also what is new in science. The Advancing Woman Conference is a great opportunity for woman to empower each other and help one another in their journeys within the agriculture industry. I hope that I can be inspired by the other women and connect with them in order to create my own impact in the agricultural world.
–Danna Rotariu, University of Saskatchewan
"Growing up near Dauphin, MB, I was surrounded by agriculture, including my Dad's cattle and hog farm. I loved the diversity of tasks and the community. I always thought it was so great how you could drive over to your neighbour's house and be welcomed with the tools you needed. You also rarely left hungry. Community is what always stood out to me on the farm.
However, it took me a long time to realize I wanted to and could work in the agriculture industry. Actually, it took me longer than I care to admit, to know that working in agriculture doesn't limit you to being on a tractor all day, even though I do love driving a tractor.
Upon high school graduation, I entered university for music therapy to work with children with cancer but instead graduated with a BA majoring in psychology. Upon receiving my BA, I received an offer for what I thought was my dream job. But life threw another curve ball at me, leading me to ask myself, "now what?"  That's when I decided to go back to school for my Agribusiness Diploma. Now that I have year one under my belt, I understand more the importance of community and mental health awareness in the ag industry. I would love to integrate my Psychology degree with my agribusiness diploma to be a leader in this field.  A field that is one big community of people with the same passions, the same interests, and the same struggles.
I am eager to learn from them and continue to expand my knowledge bank, equipping me to become a better leader in this field.
My goal is to integrate the information I learn from this conference to help create more community and mental health awareness once I begin my career in the Ag industry."
-Courtney Soloway
"Currently I am pursuing MSC in Plant Science at the University of Manitoba, also working as Graduate Research Assistant at the Barley-Oat Pathology Lab at Agriculture and Agri-Food Canada (AAFC), Morden Research Station. I am also holding a bachelor's degree in agriculture from Sher-e-Bangla Agricultural University, which the one of the finest Agricultural University of Bangladesh. In my current role, I am very fortunate to have experience working in the federal organization at AAFC.  I am working under the supervision of Dr Xiben Wang and Co-supervision of Dr Fouad Daayf. I am working on Fusarium Heald Blight on oats in Manitoba.  In addition, I am a member of Plant Science Student Association at U of M, along with Canadian Psychopathological Society.
While I was an  undergraduate student, I worked as a research assistant in a group of seven people at the Genetics and plant Breeding lab for more than 6 months. During that time, we developed a new product called Pomato which is the grated plant between tomato and potato. Our main research focus was to find out the compatibility between these two crops, tomato and potato.
I am interested to know about success, victory, struggle and challenge stories of women leaders in agriculture.  Besides this I have a keen interest to know more about the agriculture industry and the challenges to explore my career path.  It will be a great opportunity for networking and knowledge sharing with those people who are directly involved in diverse agricultural sectors.  Moreover, the workshops will help me to prepare for the workforce and the inspirational presentations from the speakers that will enhance my motivation for agricultural development as well as future career planning and goal setting."
-Mourita Tabassum, University of Manitoba
"I graduated this past May from the University of Guelph's Ridgetown Campus as the Class of 2019 valedictorian. I will attend the main campus of the University of Guelph this September to earn a Bachelor of Arts in Food, Agriculture, and Resource Economics. As a 6th generation farmer from Belmont Ontario, I worked full-time on the family farm this spring, and am working for the Ontario Ministry of Agriculture as the poultry summer student. My career goal is to return to my family farm and expand our business by building either a broiler or turkey barn. I am sure that attending this conference will help me make good connections with women involved in the poultry industry who can answer my questions and share their experiences. Most of all, I would love to be surrounded by women who share my love of agriculture and I hope to learn as much as I can from their various experiences and pathways to success in agriculture."
-Abbey Taylor, University of Guelph
"I was born and raised in Treherne, Manitoba as a part of a rural community. Since a young age I grew up working for our family business, Circle T Agra. Our business, is an independent retail for crop inputs including seed, fertilizer, and pesticides. We also do custom spray application of liquid fertilizer and crop protection products for customers. Another division of Circle T Agra includes an edible bean receiving station, which benefits our business by extending our busy season. My role in the business expanded over the years and includes a variety of office tasks such as filing, inventory, and reconciliation as well as running heavy duty equipment, manual labour, crop scouting, etc.. At 19-years old I got my Class 1 license to be another asset to our business.
After high-school graduation in 2015 at Treherne Collegiate, I was accepted into the Agriculture Diploma program at the University of Manitoba. I spent those two years gaining practical knowledge that helped me thrive in the agricultural industry. In 2017, I continued on to pursue my Degree in Agriculture with an Agronomy major and plan to graduate after this semester in December of 2019.
Throughout the duration of my secondary education, I continued to grow my knowledge and experience working for multiple agriculture positions for the summer. In 2016, I worked at Kelburn Farm (Richardson International) working with numerous small and large plots. These trials compared varieties, crop protection products, fertility and harvest management strategies with several different agricultural companies and the University of Manitoba. I gained experience seeding, spraying, and harvesting plots on small- and large-scale. We also did some work with Ag in the Classroom and helped host many crop tours and events with many other companies.
The next three summers I worked in sales for Bayer and BASF, with a main focus of making on-farm grower calls, discussing the grower's crop plans, informing them on products and their agronomic benefits, as well as how they can fit into programming. I also attended many tours and events and had opportunites to present in front of customers and built relationships with growers and retails in my territory.
After travelling this winter I hope to work another summer position working on a technical development team dealing with large-plot demonstration strip trials and product trials to gain more in-field experience and hope to travel over-seas to work on a harvest crew in Australia before taking on a full time position with a company or returning to our family business.
I am interested to attend the Advancing Women Conference because I am intrigued to meet like-minded individuals with a similar passion for agriculture. I believe that networking plays a very important role in agriculture and I would jump at any chance I have to make more of these connections across our nation. I would love to hear some of the challenges these women faced as they reached their goals and what they did to overcome these obstacles. I think the conference will build a great base of knowledge and motivation by being surrounded so many successful and driven women in the industry."
-Kristen Timmerman, University of Manitoba
"My experience is built after having worked for small farming family companies, and includes a variety of activities from dairy to poultry, extensive agriculture and livestock production. With extensive hands-on experience and troubleshooting skills in Agriculture Administration acquired during 13 years, I have been part of varied types of companies, learned about different ways to finance their projects, the problems involved and how to cope with them.
I see myself as a woman with great passion for agricultural business, adaptable, resourceful and always looking for challenges. Hope to learn from other women experiences, especially those related with financial inclusion which is one of my mayor concerns. I think women are the key to an inclusive financial system which can make a significant contribution to reduce poverty and inequality in Latin America."
Master Degree in Agribusiness, UCEMA, In Progress
Honors Degree, Bachelor of Business Administration in Agriculture, UADE, 2012
Annual Award, Best Research Project in 2011, UADE 2012
Enterprise Award in Agricultural Business, UADE, 2010
-Cecelia Vignau, UYCEMA, Buenow Aires, Capital Federal/ Argentina
"I was born in northern Alberta to two farm kids trying to make it in the city. My dad has always been a banker who spends his weekends on a tractor and my mom has just recently returned to work full time on her family farm as the chief executive officer after fifteen years of gathering business savvy from behind a desk. I was brought up with weekends at my grandparent's farm being the biggest treat imaginable, and always looked forward to watching the cows at my grandpa's do typical cow things. My decision to major in Agricultural Biology at the University of Saskatchewan was not an easy one, as it is far from my family and friends. I can now say it was probably one of the best decisions I have made so far, as my love of agriculture has only grown as I am shown how much broader the topic of agriculture really is. My professional work experience in agriculture is limited to summer jobs I've obtained between school years, the two most prominent ones being a summer I spent as a research technician for the BC Grain Producers Association, and just this past summer spent as the sole student research technician for the Canola Breeding and Pathology unit with AAFC at the Beaverlodge research farm. Both jobs allowed me to do both field work and lab work on multiple crops and trials, but my favorite part of this past summer was working with Dr. Henry Klein-Gabbinck in the plant pathology lab trying to identify different fungal spores off samples we had gathered.
I am interested in attending the Advancing Women Conference because I have seen the inequality projected onto women on the farm and believe that creating a sense of community for those who might be experiencing it directly is a great thing to do. I would like to be part of something that encourages women to believe that they have just as much of a right as a man does to be on the farm and that they are just as capable and knowledgable. Too many times I have overheard someone say a man should do a job a woman quite capable of doing. I think that attending this conference will help my career objectives not only through networking opportunities, but by also giving me tools to help other women I meet who are interested in agriculture but feel like they don't have a place in it."
-Brooke Waughtal, University of Saskatchewan
"My background in agriculture stems from a love of horses. I volunteered for almost ten years at a small lesson and boarding facility in Tyrone, ON, which later expanded to include seedstock and commercial goat and lamb production, a small flock of broiler birds, and a hobbyist flock of laying birds. During the summer of 2018, I also began to work milking cows and feeding calves at a large Holstein facility in Tyrone. Both positions allowed me to gain volumes of hands-on experience with animals, and learn about various agricultural practices, challenges, and developments in a variety of industry sectors.  Currently, I am a third-year undergraduate student at the University of Guelph, where I am working toward a Bachelor of Science in Animal Biology, focusing on food animal production, welfare, and genetics. I have also had the opportunity to work as an undergraduate research assistant on a project focused on breeding sheep for genetic resistance to gastrointestinal parasites, and how the parasite load of a sheep flock may be affected by climate. Through this position I developed a deeper understanding of Ontario's sheep industry, and became aware of different career opportunities in agricultural research and development. From my involvement in ag, I have cultivated an intense appreciation for producers and others working in agriculture. Ultimately, I hope to pursue a career in which I am able to contribute to the acceleration of innovation in the Ontario agriculture industry through the generation of new research findings and the dissemination of this knowledge to producers, consumers, and other industry stakeholders.
Attending the Advancing Women in Agriculture conference would provide me with excellent networking and mentorship opportunities as I aim to pursue a career in the Ontario agriculture industry. The AWC conference would allow me to meet other young women just starting their agricultural adventures, allowing us to share ideas, plans, and goals. The conference would also provide me with learning opportunities from those who have already carved a path to success, allowing me to learn from them and receive their advice on how to move forward. Most importantly, bringing together like-minded individuals at the Advancing Women in Agriculture Conference would allow us to empower each other by sharing stories of success, learn from each others' experiences, and motivate each other to reach new heights."
-Olivia Willoughby, University of Guelph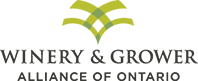 "I am an AGvocate growing up on a small, family operated dairy farm in rural Grey county immersed in agriculture since a very young age.
I am currently in my 4th year of the Biomedical Sciences program, minor Nutritional and Nutraceutical Sciences at the University of Guelph. Despite my program not being an agricultural one, I still consider myself an "Aggie".  I choose to take animal biology elective courses and be part of agricultural clubs on campus.  I serve on the executive committee of College Royal Society, am a member of the Dairy Science club and am a dairy researcher in the OVC department of Population Medicine.
It is my research in Free Fatty Acids in Dairy Cow's milk that has further motivated me to pursue a career in agriculture.  My passion for agriculture, nutrition and health are brought together in this research topic that is becoming an industry issue.   Upon graduation this spring, I will be continuing my education and research at Guelph in a Masters by Thesis program.
Beyond my agricultural involvement at the University of Guelph, I am a President's Scholar, lifeguard and varsity athlete.  I have been an avid competitor in long-distance running for 8 years and have had the honour of representing Canada at the World Cross Country Championships in Guiyang, China.  I enjoy promoting a healthy and active lifestyle fueled by nutritious dairy products to the younger generation.  I am an assistant coach to the younger club of runners and am in leadership training to become our team captain.
In my community, I am a senior member of 4-H completing over 35 clubs.  I credit 4-H to the development of my leadership and networking skills having the opportunity to serve as president and attend various leadership camps and 4-H conferences.  I have also been ambassador for 2 agricultural societies as well as my county, and I am a member of my local Holstein club owning my own prefix.  Along with farm chores, I have had previous work experience at veterinary clinics, a hospital, a pharmacy and Gay Lea Foods.
Agriculture is an important part of my life and one that I credit for the experiences, lessons and personal qualities that I have obtained.  My future is in agriculture as I continue to contribute to and explore what this amazing industry has to offer.
I would be honoured to be selected to attend the Advancing Women in Agriculture Conference.  I know that this would be a wonderful way to network with other passionate female industry leaders and hear their motivational stories.  This conference would provide me with advice for direction and show me the endless agricultural career opportunities that are available.  I know that attending this conference would further expand my awareness, knowledge, and motivation to continue in this industry so that I too can be an inspiring Woman in Agriculture, giving back to my community, province and country for years to come."
-Hannah Woodhouse, University of Guelph