IMCI is proud to have hosted another successful AWC in Niagara Falls, Ontario, October 30 & 31, 2017, with a new feature—the Wine Tour on October 29, 2017!
Next up, AWC WEST 2018 being held at the Hyatt Regency Calgary in Calgary, Alberta on March 26 & 27, 2018.
Didn't get to Niagara? Watch our slide show recap below. If you have feedback or questions, please get in touch at iris@irismeck.com or call 403-686-8407.
AWC East 2017 Event Wrap-Up
Niagara Falls, Ontario—October 29th Wine Tour, October 30 & 31 Conference, 2017
View the Event Slideshow—AWC EAST 2017: Celebrating Women in Ag in Niagara Falls
Some Event Highlights:
Patti Thompson, King Cole Ducks
Panel on agriculture advocacy
AWC East 2017 Students and Sponsors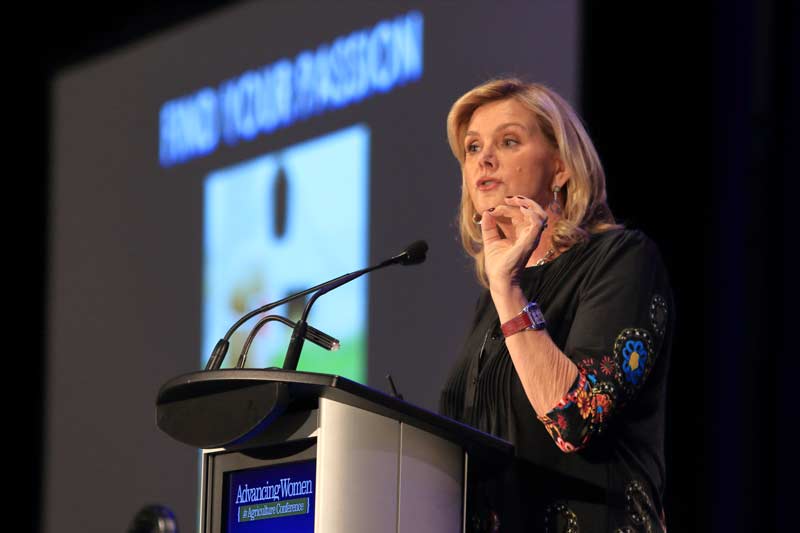 Debbie Travis delivering her magic
Debbie Travis and audience book winner
Attendees sharing a laugh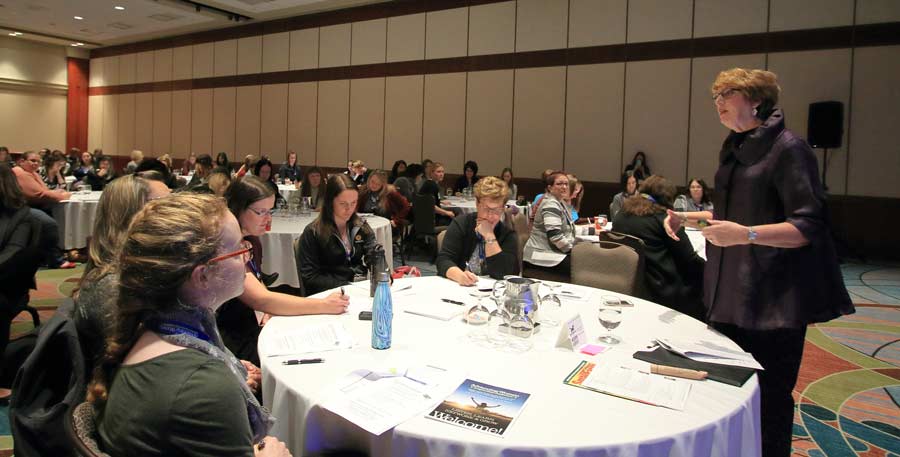 The always popular Jolene Brown
Inaugural wine tour a huge success!
Jolene Brown at the main session
Great to hear questions from our students
Interacting with a speaker
AAFC and Grand River Ag Society delegates
Downloadable Presentations from the Event:
Here is what we have heard!
In their own words – comments from our sponsors and delegates
"At Cargill, we are committed to creating an inclusive workplace that fosters growth and development for all our employees. The Advancing Women Conference reflects this and is a great way to accelerate the development of women at Cargill and in Canadian agriculture. Our employees return from the conference energized, motivated and excited about what they learned and the networking they were able to do. It is exciting to see women in agriculture coming together in such an engaging way and Cargill is proud to be a continuous sponsor of this event."
~Jeff Vassart, President, Cargill Limited
"The success of the Canadian agriculture industry is thanks to the bright women and men who have brought us to where we are today. The challenges of tomorrow will require even greater leadership, and G3 is very pleased to support the Advancing Women Conference to foster the development of women across the industry. We hope the experience is inspiring and empowering for all of the conference participants."
~Karl Gerrand, CEO G3
"That was the best conference I have ever participated in my life."
~Kithma D., Truro, Nova Scotia
"Your passion for this conference is making a real difference for women in Canadian agriculture and I would say for the ag industry overall."
~Fran B., Winnipeg, Manitoba
"During AWC I heard messages of 'never say no out of fear' and to 'seize every opportunity'. At the conference end, I decided to apply for a new work position and I'm glad I did! Thank you for inspiring many to step outside of our comfort zones!"
~Marijke V., SE Ontario
"It was amazing to get a chance to network with other women in the industry from around the country. Was an awesome conference. Loved the speakers, all very empowering."
~Julie V., Norton, New Brunswick
"Very interesting, uplifting and motivating conference that is amazing for young women who often question their decision to enter this industry. This conference smashed all doubts."
~Melissa D., Olds, AB
"Fantastic opportunity to be reminded of dynamic and important contributions women make in agriculture.  Reinforces and reminds us of good strategies for strong leadership."
~Carmen S., Weyburn, SK
"I would also like to thank you for the wonderful opportunity. As an attendee at the past two Advancing Women in Agriculture Conferences, I benefited immensely from what I learned from all the speakers, and I found the opportunity to share some of my own thoughts with others to be surprisingly rewarding as well.
On behalf of women in agriculture, thank you for the hard work that you put into these events. It's an incredibly necessary and beneficial event!"
~Jodi R., Lambton Shores, ON
"I feel empowered to be a better advocate for my industry and to take our farm to the next level. This conference has been a game changer for me."
~Merel V., Salmon Arm, British Columbia
"As a student it has been an experience of a lifetime that I will remember for years to come. Thank you again for giving students like myself the opportunity to be inspired and achieve great success as leaders."
~Sarah T., Calgary, Alberta
To hear more from past attendees, speakers and sponsors, click here