Thank you to our sponsors!
Thank you to our sponsors who believe in the importance of fostering great women in agriculture. Without the help of these dedicated sponsors, AWC would not be possible. Join us in recognizing these leaders in the industry.
Bioenterprise
Bioenterprise is Canada's Food and Agri-tech Engine, bringing more than 15 years of industry experience to help businesses connect, innovate and grow! From expert services and mentorship, public and private funding and investment, to national and global networking, the Bioenterprise Engine will help scale your business to create sector-wide impact. bioenterprise.ca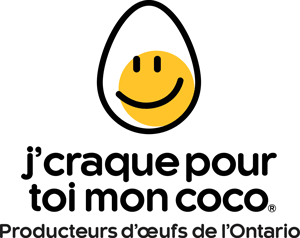 Egg Farmers of Ontario
Egg Farmers of Ontario is an association that represents approximately 500 egg and pullet farm families. EFO works to ensure that consumers have access to safe, reliable and reasonably-priced eggs with fair farm pricing ensuring adequate returns to egg farmers. www.getcracking.ca
Canadian Grain Commission
The Canadian Grain Commission is the federal agency that regulates grain handling in Canada and establishes and maintains science-based standards of quality for Canadian grain. Guided by our mandate, mission, vision, and values, we work in the interests of grain producers while bringing value to the entire Canadian grain sector. We are proud that women hold leadership roles within the Canadian Grain Commission. 67% of our scientific staff, including the Director General of our Grain Research Laboratory, are women. Our programs, services, and world-class research support Canada's reputation as a consistent and reliable source of high-quality grain. www.grainscanada.gc.ca
CanMar Foods Ltd.
CanMar Foods Ltd. is a fully integrated "closed loop" state of the art Canadian Seed processing company.  Able to purchase flaxseed &hemp seeds directly from CanMar's farming operations, we process the highest quality and best tasting flax & hemp seed available for consumers worldwide. Our patented Roasting Process delivers an enhanced nuttier taste and achieves food safety levels unmatched in the industry. CanMar Foods serves the retail and ingredient industry.  Products are traceable from "farm to spoon" providing full transparency and traceability. CanMar Foods is exporting to over 20 countries World Wide.  Our products in Canada can be found at Costco, Coop, London Drugs, Real Canadian Superstore and Safeway. CanMar Foods – Enhancing nutrition for a healthier world. www.canmarfoods.com
SeCan
SeCan is a consortium of over 700 independent Canadian seed businesses engaged in seed production, processing and marketing.
As "Canada's Seed Partner", SeCan actively seeks partnerships that promote success in Canadian agriculture. SeCan is the largest supplier of certified seed to Canadian farmers, with more than 480 varieties in 27 crop types developed by public and private sector breeding programs.
Collectively, SeCan members are major supporters of seed variety research and development, returning more than $91 million in royalties and research funding since inception in 1976. www.secan.com